Clinical Endocrinology On-Line Modules have now launched
We are pleased to announce that the new educational initiative for higher specialist trainees in Endocrinology has now been launched. The team behind the SfE journal Clinical Endocrinology and Wiley Health have created some clever on-line content which can be accessed here.
The first three modules cover, Phaeo crisis, oligomenorrhoea and giant prolactinomas.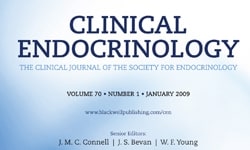 The on-line learning modules compirse background material from a recent paper published  in the Society for Endocrinology's clinical journal. This will be linked to a commentary and some multiple choice style questions in the SCE format, as well as historical content.